My speaking engagements include universities, corporations, non-profits, and philanthropic organizations. Some of these talks are educational, on specific business topics like recruiting, investor pitches, or performance reviews. Others are more general, on things like corporate culture, authentic leadership, or sharing the story of how I went from a high school dropout to a Pepperdine MBA and successful business executive.
I will be happy to tailor a presentation to the topic most meaningful to your audience. Please contact me to discuss how I can bring a powerful message to your organization!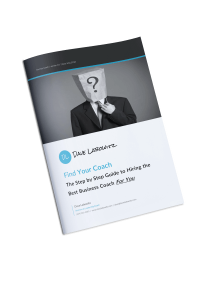 FREE DOWNLOAD:

Find Your Coach
Finding the right business coach can be challenging! This step by step guide helps you select which criteria to use and which questions to ask to make sure your coach has the right experience and is a good fit for you.
What's YOUR mission? Let me help you figure it out!
Download my free, comprehensive guide to mission statements, vision statements, core values, and operating principles. Be intentional with your planning and culture!