The best business books for entrepreneurs and leaders (updated 2023)
I love making book recommendation to my clients, so I decided to throw together a list of the best business books I've read. I'm including a few personal growth books, as well, because if they help you be a better you then they'll help you be a better leader. After all, I define leadership as "Personal growth, performed in public." This list will grow and change over time as I read new books or remember books I've forgotten. In fact, if you see one missing, please drop me a note and let me know what book I need put on my reading list! I find these books almost impossible to compare, so for the most part they are in no particular order. I won't say I have a favorite, but I did put "The Seven Habits" first. You know, if you Google "best business books", the first book you see is that one! I agree with Google. Some people have said to me, "but I'm not a reader!" when I've recommended business books. A few of the authors featured below have given Ted Talks, and I've linked to them where applicable. Most of the best business books come as audiobooks, too, if that's more your bag. That being said, if you're not a reader in the past, now is a great time to start!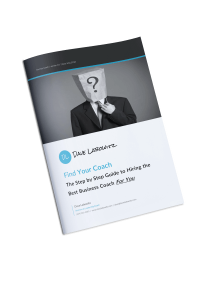 FREE DOWNLOAD:

Find Your Coach
Finding the right business coach can be challenging! This step by step guide helps you select which criteria to use and which questions to ask to make sure your coach has the right experience and is a good fit for you.