"Happiness lies in the joy of achievement
and the thrill of creative effort."
Franklin D. Roosevelt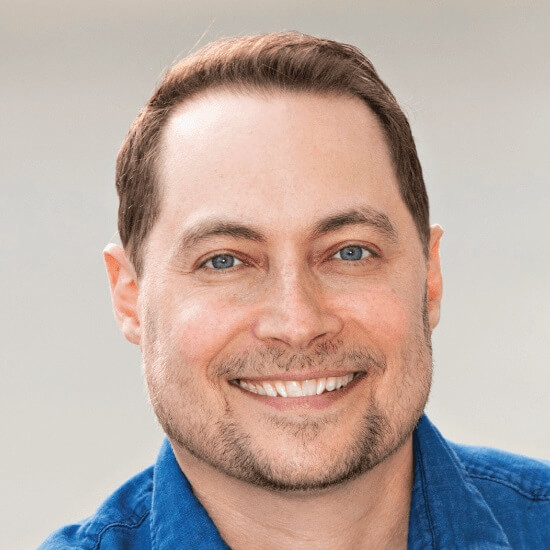 Dave
I spent the last decade-plus as an operations and finance executive building a series of four entrepreneurial, fast-growing start-up companies. Along the way, I helped raise over $12 million in equity and debt financing, hired somewhere between 50 and 100 people, worked a ton of hours with some amazing team members, had lots of fun, and learned more about myself than I thought possible. I was mentored by, and served as a mentor to, some truly incredible people and am very grateful for the quality of teams with whom I had the privilege to work.
My role, in each one of these companies, was to be the right-hand executive to the CEO. I joined each prior to funding with my first task being the raise of a Series A round of equity financing. My financial responsibilities initially revolved around the financial modeling and pitches needed for equity funding and then would shift focus to book-keeping, accounting, and compliance. Some of my responsibilities as the senior operations executive were to help set the standard for a great culture, hire, train and retain high performing teams (product management, analytics, technical services, IT, project management, graphic design, account management, software development, fulfillment, etc.), set up human resources (payroll, benefits, insurance, 401K, policies, etc.), corporate strategy, and enterprise software implementation (ERP, CRM, bookkeeping, etc.).
As I grew throughout my career, I was always deeply interested in the study of leadership. In order to expand my knowledge base on the subject, I joined Vistage, the world's leading executive peer group, where I was a member for five years. In Vistage, I got to learn and practice leadership from some truly inspiring speakers and with some brilliant and deeply experienced group members. During this time I also I studied personal growth strategies and spiritual psychology at Insight Seminars and The University of Santa Monica in order to deepen my understanding of myself and refine my leadership and facilitation skills.
After the first three of these companies were successfully acquired, with the fourth likely to exit in the next few years, I decided to shift my focus to business and leadership coaching. As a coach, I get to focus full-time on my favorite part of company building: helping others grow as professionals in order to create great businesses and lead happy, fulfilling lives. I am able to offer both my professional experience and the wisdom learned through my lifelong commitments to authenticity, personal growth, and spiritual truth.
I have known and respected Dave for over a decade
"I have known and respected Dave for over a decade. He is smart, observant, honest, insightful, frank, and forthcoming. When I need to sort through a difficult issue I know I can count on him to shoot straight with me - helping me to cut through the haze to address the core of the issue. Sometimes it just takes having the right person to talk to in order to gain the clarity you need to work through tough problems. As an entrepreneur, it's easy to get lost in the weeds. I've found that having a coach I can trust really does add a lot of value."
---
Dave Labowitz is everything one could expect from a coach and much more
"Dave Labowitz is everything one could expect from a coach and much more. He brings to the table a wealth of expertise through his vast knowledge of business, emotional intelligence, and spiritual connection. As a self taught CEO, I felt that I could only go so far. Dave has helped me to realize the true potential of my strengths and leadership abilities to take my business to the next level. Dave has coached me through tough conversations with my employees and investors, has helped me by offering feedback on complex financial models, and has been a great sounding board for when times just get tough. Working with Dave has been a great investment and I'd recommend him to anyone."
---
I don't have any reservations whatsoever in recommending Dave as a business coach
"I have been fortunate in creating three successful small businesses. With each of those businesses, Dave's experience, ability to discuss complex business and financial concepts in an easy to understand way, and talent for understanding the human aspects of leadership have been invaluable. Dave has a unique ability to drill down to the root of a problem and help me identify options to find a solution. He has been an ideal person to discuss issues with and receive a genuinely fresh perspective that isn't just regurgitated information you could find in any business or personal development book. Not only has he been able to master the business details of multiple industries, he has learned to understand my personal beliefs and motivations so his feedback is relevant on all levels. Although I rarely take the time to review professional services, I don't have any reservations whatsoever in recommending Dave as a business coach."
---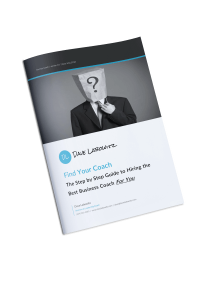 FREE DOWNLOAD:

Find Your Coach
Finding the right business coach can be challenging! This step by step guide helps you select which criteria to use and which questions to ask to make sure your coach has the right experience and is a good fit for you.
What's YOUR mission? Let me help you figure it out!
Download my free, comprehensive guide to mission statements, vision statements, core values, and operating principles. Be intentional with your planning and culture!